Skip Navigation
Website Accessibility
Shure has a near 100 year history of innovation. Beginning as one-man operation, The Shure Radio Company began selling AM radio kits and components in 1925. Shure expanded in the 1930s to produce its first microphone, the Model 33N, which was the first reasonably priced microphone on the market. In the decades to come, Shure would expand its microphone production, as well as introduce headphones, cartridges, portable mixers and eventually wireless sound technology. In 1966 Shure changed rock-n-roll forever with the introduction of the SM58, the most popular microphone in the world. Shure has maintained its reputation for reliability, innovation and creative solutions in both the live sound and studio recording worlds, and continues to set the worldwide industry standard for these products.



Road Tested Dynamic Microphones for Every Scenario



SM 58 If you've ever heard someone sing or speak into a live microphone, there's an excellent chance it was an SM58. It's the industry workhorse that has earned its reputation for excellence, durability, and reliability.

SM 57 The world's single most versatile microphone. Designed for use on any acoustic instrument. On stage or in studio, the SM57 captures every sound from powerful playing to nuanced performance.

BETA 58A For decades, the BETA 58A has been through the wringer, pushing voice to the forefront on the biggest stages in the world. For sound that commands the attention of the entire crowd, this is your microphone.
Dependable Wireless Systems for Any Live Sound Need
The BLX wireless series offers a variety of options for the best fit, whatever the scenario. Whether you need a handheld microphone, a lavalier, headset, guitar mic or some combination of each of them, there is a BLX system for you.
The BLX series features the BLX4 (stand alone) or BLX4R (rack mountable) wireless receiver. The unit features simple setup, intuitive controls, and microprocessor-controlled internal antenna diversity. One-touch QuickScan frequency selection quickly locates the best open frequency in case of interference. It features 1/4" and XLR output connectors. Red or green LED indicators show the user if there are normal audio levels or excessive audio levels which would overload or clipping.
MVi Digital Audio Interface
This digital audio interface connects a professional XLR microphone or 1/4" instrument output to a computer or mobile device. Features include 5 DSP preset modes for EQ, compression, limiter settings, gain control, mute, and volume, and phantom power.

It is well suited for podcasters, vloggers, singer-songwriters, and guitarists, or for people using a microphone when video-conferencing at home or on the go. The interface is also MFi-certified and can be used to capture sound to an iPhone or iPad with use of a lightening cable.
MV88+ Video Kit


Creating professional video content doesn't need to be complicated. The MV88+ Video Kit is the perfect partner for your mobile device to level up your next video production or YouTube video. T

he kit includes a Manfrotto® PIXI tripod, phone clamp, and mount, as well as iOS and USB-C cables for next-level compatibility and connectivity. Just add your phone and you'll be capturing professional quality content wherever you are.
MV88 Digital Stereo Condenser Microphone
Mounted via Lightning, your iOS device now sports the mic with best-in-class stereo audio. The MV88 records video with crystal clear sound, gets that interview with clarity, and captures the performance of a lifetime. This multi-directional masterpiece tilts, rotates, and is made to withstand demanding conditions.
Noise Isolating Earphones
Immersive audio. Exceptional Comfort. Flexible connectivity. Shure SE Sound Isolating Earphones provide studio-quality audio with accessories that are practical and purposeful. Featuring high-resolution Bluetooth 5 capabilities for improved audio quality and longer wireless battery life.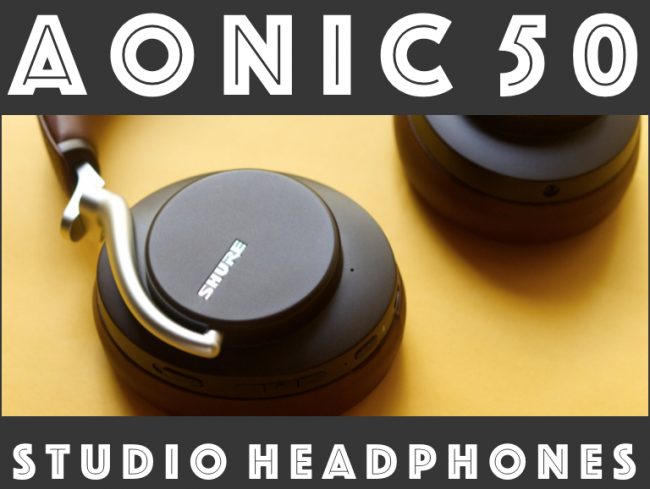 Aonic 50 Noise Cancelling Wireless Headphones
Perfect for the studio or taking on the road, the Aonic 50 delivers premium listening with exceptional comfort and durability. These headphones have adjustable noise cancellation to eliminate distractions for a truly immersive listening experience. Or flip the switch to Environment Mode to hear the outside world.

Folds flat for portability and comes with an attractive protective carrying case.